Aging in place
bathroom design
A proper aging in place bathroom design puts your everyday safety a top priority. They require careful consideration when it comes to planning for long-term living in your residence. A focus on function is one thing, but it doesn't mean that you have to sacrifice aesthetics. With the right aging in place renovation expert, you can have it all. It's your home, and you deserve the best of both worlds!
Professional Bathroom Renovation in Manitoba
---
When homeowners and property owners require accessible bathroom renovations, they trust Shift Accessibility. Concurrently to come into their home and do the job well and effectively.
Each client has unique needs and is often particular about disruptions to their home. Particularly the disruptions during the bathroom renovation, and the aging in place bathroom design itself. We're focused on those sensitivities and make it a top priority to respect the clients home and needs.
We gain the trust of our customers and we've earned our reputation because we're licensed and insured. Nonetheless, we're safe, we have full-time employees, we offer a warranty and we're qualified and experts in the field bathroom renovations.
At Shift Accessibility, we've answered the call for many aging in place bathroom facilities, executing jobs that are safe, efficient and beautiful. Furthermore, our prices are incredibly competitive.
Trusted by industry renowned organizations
Our aging in place service
---
Getting older can come with many challenges. But your ability to continue living in your home comfortably and safely shouldn't be one of them. You don't have to leave your beloved home just because it's not as easy to get around it as it once was. You just need the right bathroom renovation contractor that specializes in aging in place bathroom design. If you're in the Winnipeg area, you can trust the Shift Accessibility team for a professional bathroom renovation.
Aging In Place Bathroom Design
What's involved in an aging in place bathroom?
---
From safety grab bars to walk-in bathtubs to aging in place master bath, Shift accessibility specializes in offering aging in place bathroom renovation services for any type of request. Whether it's adding safety grab bars or a full-on accessible design and renovation project, we've worked with customers in just about every situation to meet their safety and bathroom renovation needs.
Most aging in place bathroom renovations require specialized equipment and layouts. Due to the variance in clients' needs. Which means the contractor needs to have a depth of knowledge to get it right the first time. There are also codes and regulations to consider for accessible renovations that are held to strict standards where the aesthetic is concerned. Which means attention to detail is key quality in an aging in place bathroom.
We recognize our clients' safety as the utmost priority for our home renovation for elderly. It is with great care that we choose top quality materials and take careful measures of planning and preparation. Thus steps is essential to respecting the home and the homeowners.
Recommendations from the professionals: occupational therapists
We have a skillful and adept knowledge of aging in place bathroom facilities. Therefore we can assess and build an effective aging in place bathroom design. Although, to take our service to the next level, we work with occupational therapists. They help us determine the exact needs of the client by getting a complete assessment of their medical and physical condition. Thus we get expert and custom recommendations according to the mobility and needs of our clients.
Our bathroom design winnipeg approach
---
When thinking of accessible bathroom renovations, you might have questions similiar to the following. Will my aging in place home modifications look like a hospital? Will this affect the resale value of my home? 
We understand that most people dissuade from having any kind of accessible remodeling done to their home for those reasons.  We at Shift accessibility, take a look at designing a bathroom for aging in place alongside the necessities needed. Creating a complete package for our clients to feel safe and in comfort.
Such design steps could be tying in the style of the rest of the home into the bathroom. Or upgrading to modern style with new tiling or fresh paint. Adding a beautiful aging in place walk-in showers. We love to work with our clients in achieving the best possible accessible bathroom renovation in style, safety and budget.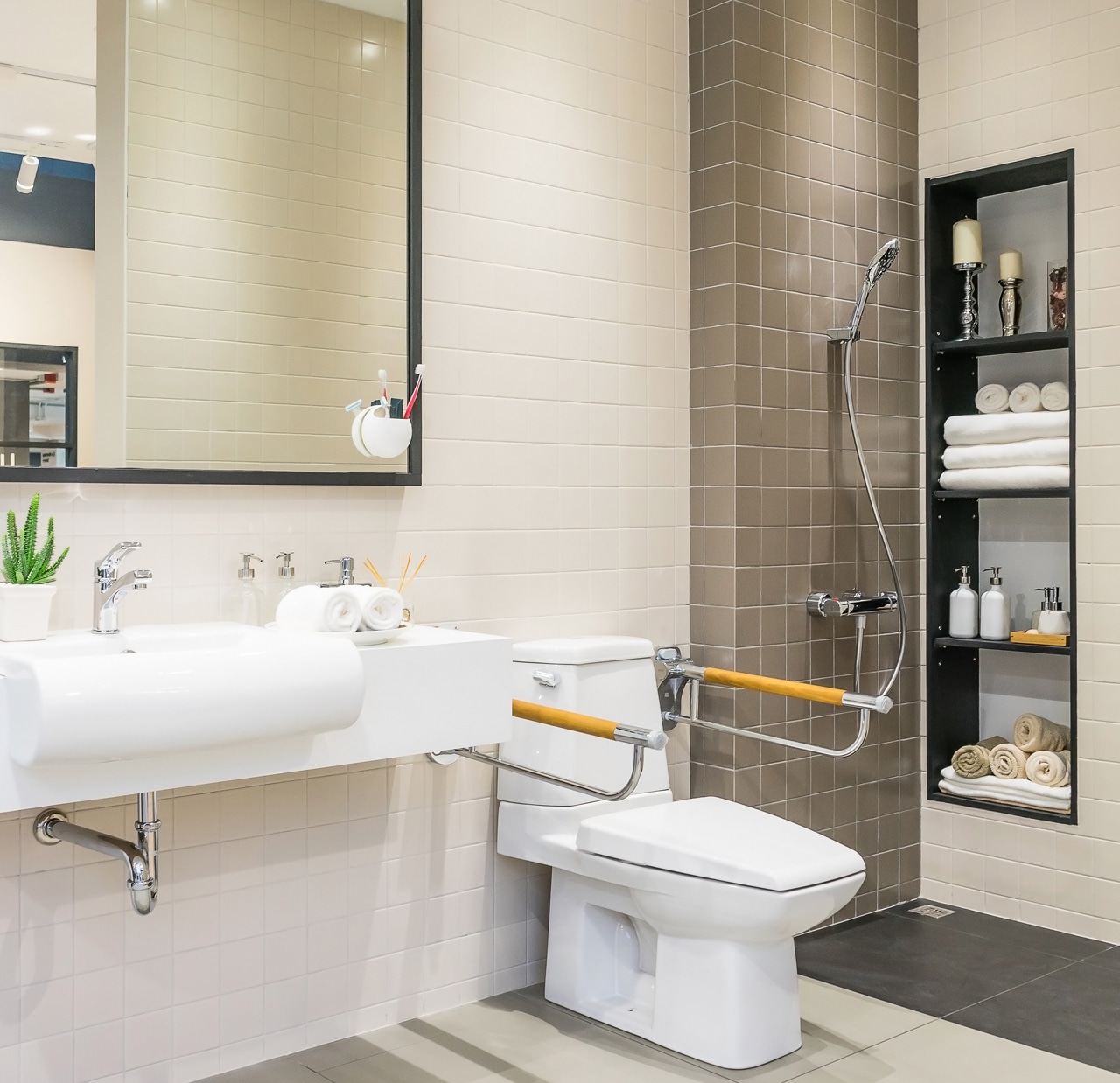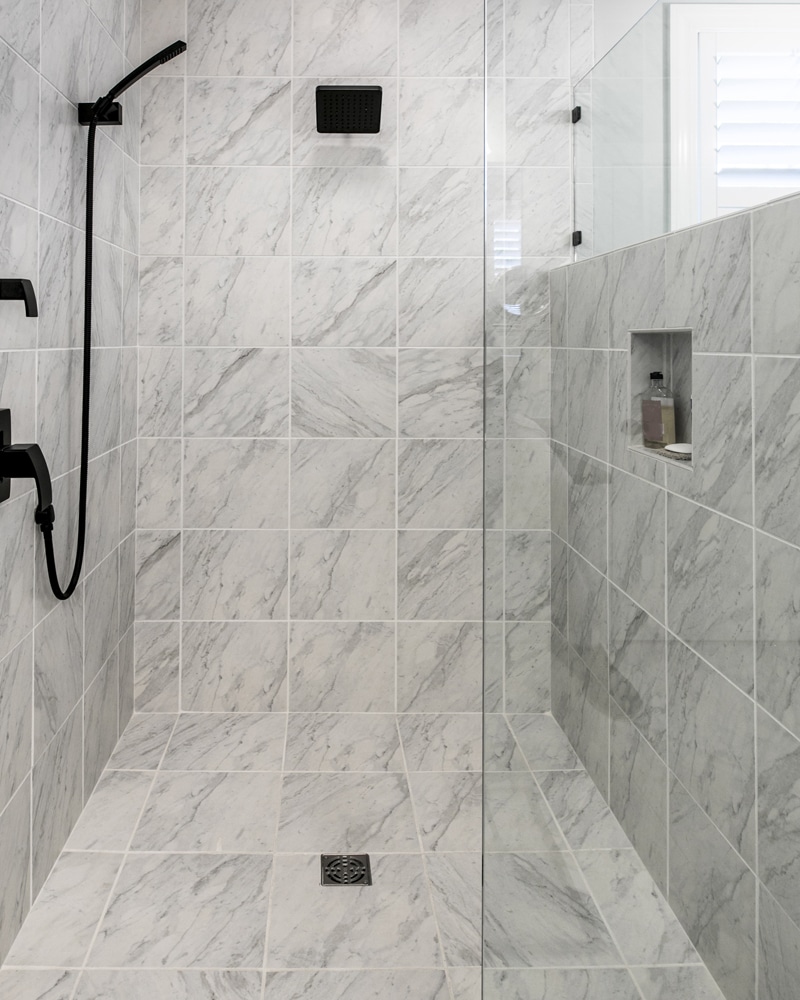 Challenges

in a

traditional bathroom design
The reason so many homes require an age in place bathroom renovation is because they have traditional bathroom designs. These configurations present a number of challenges to the safety and quality of life for senior residents. These challenges to senior living include the following:
Inconvenient location within the home
Inadequate size
Doors are too narrow
Poor room layout for mobility
Flooring (slippery and/or challenging grout joints)
Poor lighting
Inaccessible bathtub and shower
Unstable and/or elevated toilets
Inaccessible closets, cabinetry, and sinks
Upgrades for

Your

Specific Needs
Shift Accessibility takes the challenges listed above and turns them into opportunities. That said, we don't overstep and assume that you need a complete aging in place bathroom renovation overhaul. During your initial consultation we will ask questions to assess the challenges you are experiencing today, and what you expect for the future. We will consider any preexisting injuries (lower back pain, hip dislocation, etc.), conditions (osteoarthritis, etc.), along with any other musculoskeletal or neuropathic issues that must be factored into your bathroom renovation.
Of course, it's not just about updating the bathroom to account for aches, pains, and loss of function. We also want to hear your vision when it comes to creative and aesthetic ambitions. Consider your age in place upgrade as an opportunity to get the bathroom you've always dreamed of.
Let's schedule your consultation so that you can tell us exactly what you need, and desire! Call 204.816.8699 for a friendly chat.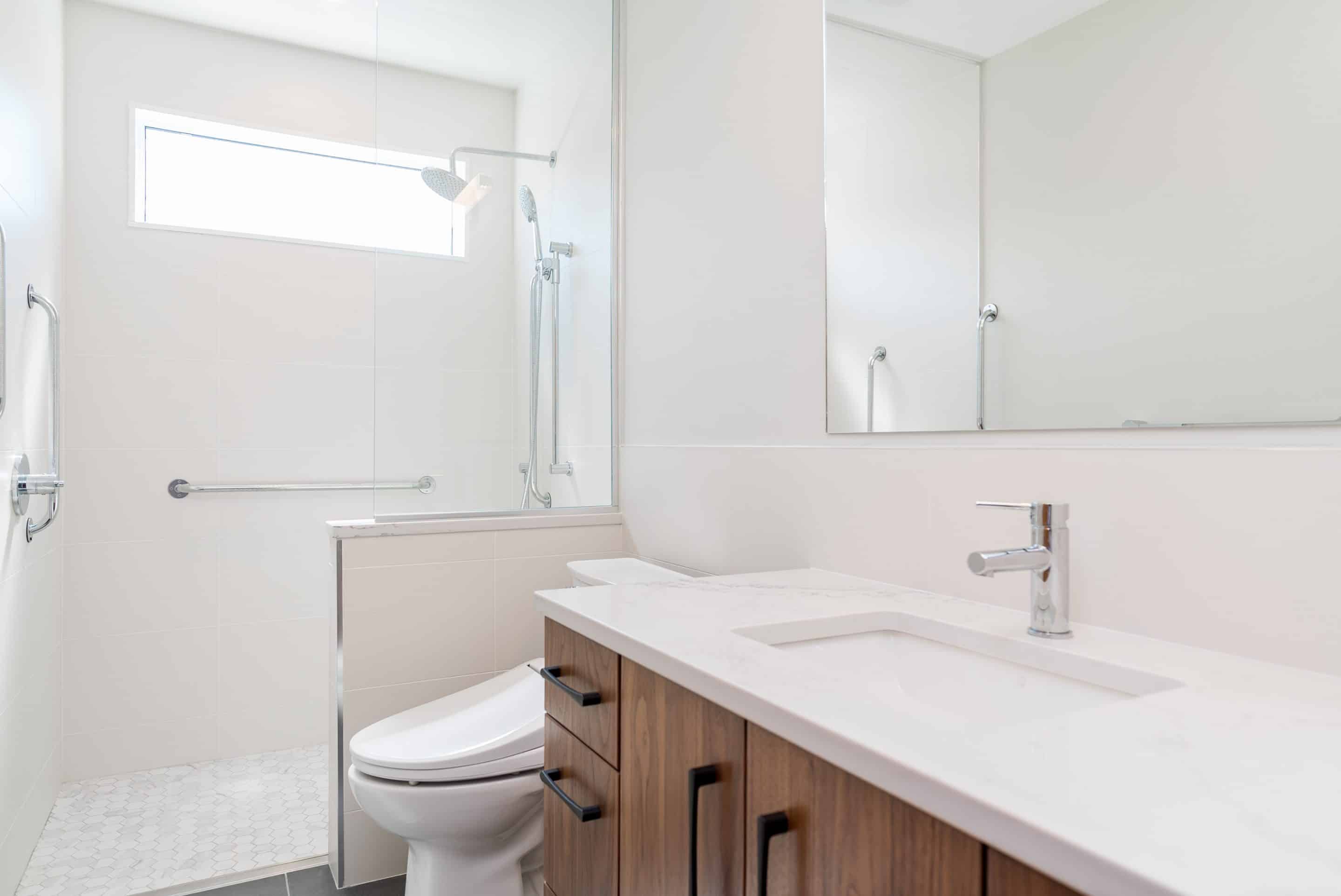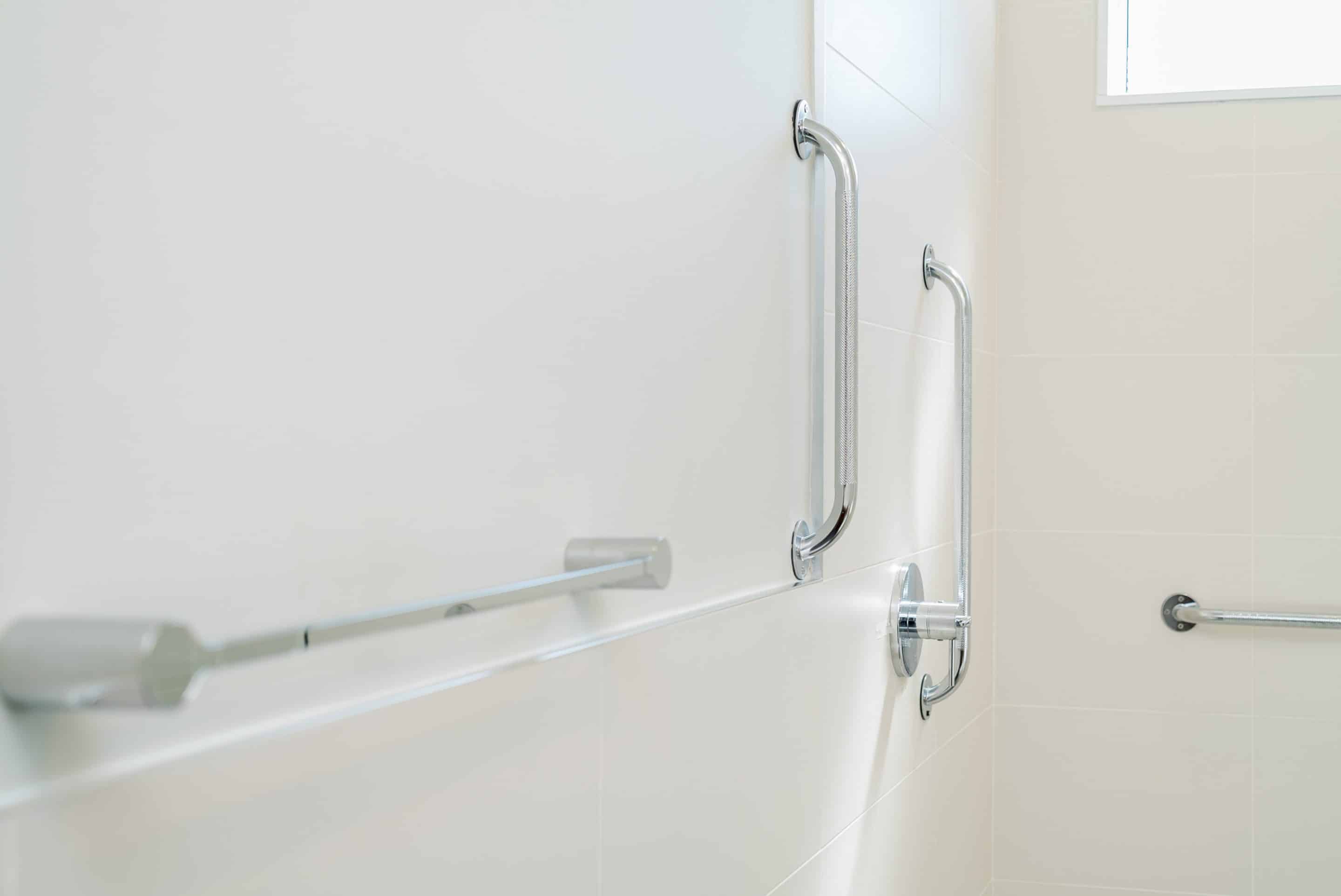 Across Canada, there's a need for accessibility and inclusive design. Recognizing this need, Michael Reimer and Corey Vlaming seized the opportunity to build upon their experience and success in the construction industry. In 2020 they started a new Winnipeg-based company, Shift Accessibility Contractors. The company focuses on accessibility renovations for seniors and persons with disabilities.
For nearly a decade, Reimer worked as a paramedic in Manitoba until he resigned to focus full time on his construction company. After years in the construction industry, Reimer began to see the growing need for accessible renovations.
In the near term, Reimer and Vlaming plan to expand their 14-person team to keep up with the increasing demand for accessible renovations. This expansion will also support another goal on the company's radar. Reimer explains they're working on assembling "a team that's mobile, that can go out to different communities, like the rural communities in Manitoba, that may not have anyone that can even do a renovation, never mind a specialized accessibility renovation. The team would be able to work both locally in Winnipeg and the rest of the province."
Reimer sheds some light on the company's vision and goals for the future, which include addressing the need for accessible housing in Manitoba. For Manitobans looking for long-term accessible housing, there isn't much available apart from institutional buildings and facilities. Reimer shares that "when we look around the world at how some countries are approaching accessibility, we see a huge opportunity to create spaces that are not just designed for people with disabilities. Instead, we want to create spaces that are designed for all people, regardless of their abilities. We believe that these developments would allow people of any ability to live side-by-side with one another in a setting that is beautiful and functional without an institutional look and feel."