Welcome to our page all about accessible kitchen installation experts! If you're in need of a kitchen that is designed with accessibility in mind, then you've come to the right place. Accessible kitchens are an essential feature for individuals with mobility challenges or disabilities, as they provide a safe and functional space where cooking and meal preparation can be enjoyed without limitations.
Accessible kitchen design installation experts
---
In this page, we will explore the many benefits of having an accessible kitchen, discuss how to find the right installation experts for your needs, highlight important qualities to look for in a company, share customer reviews and testimonials, showcase examples of successful installations, explain the process of installing an accessible kitchen, offer tips for maintaining your new space, and wrap it all up with some final thoughts.
So let's dive into the world of accessible kitchens and discover how these innovative designs can transform your daily life while ensuring maximum comfort and independence. Whether you use a wheelchair or have other mobility requirements, our goal is to help you create a kitchen that not only meets your unique needs but also reflects your personal style. Let's get started on this exciting journey together!
Trusted by industry renowned organizations
Benefits of a Wheelchair Accessible Kitchen
---
One of the key benefits of having an accessible kitchen is the increased level of independence it provides for individuals with mobility challenges. With a well-designed and thoughtfully equipped accessible kitchen, wheelchair users can navigate freely and comfortably, making meal preparation and cooking tasks much easier.
In addition to enhanced independence, accessible kitchens also promote inclusivity. They allow people of all abilities to come together in one space and participate in culinary activities without limitations or barriers. This fosters a sense of community and creates opportunities for social interaction that may not have been possible otherwise.
Another advantage is the improved safety features that come with an accessible kitchen. These kitchens often include elements such as lower countertops, adjustable-height sinks, easy-to-reach cabinets, and non-slip flooring. These modifications reduce the risk of accidents or injuries while working in the kitchen.
Furthermore, an accessible kitchen can add value to your home. As more homeowners recognize the importance of universal design principles, having an already modified kitchen can be a selling point if you ever decide to put your house on the market.
An accessible kitchen allows for better organization and efficiency in daily tasks. The layout and design considerations take into account accessibility needs from start to finish, ensuring that everything is within reach and easily maneuverable.
Investing in an accessible kitchen brings numerous benefits – increased independence, inclusivity among family members or friends with different needs, improved safety measures, potential home value appreciation – all while maintaining functionality and efficiency.
Qualities to Look for in an Accessible Kitchen Installation Company
---
When it comes to installing an accessible kitchen, finding the right installation company is crucial. You want to ensure that they have the necessary expertise and experience to create a space that meets your specific accessibility needs. Here are some qualities to look for in an accessible kitchen installation company:
Experience: Look for a company with years of experience in designing and installing accessible kitchens. They should have a proven track record of successfully completing projects similar to yours.
Knowledge of Accessibility Standards: The company should be well-versed in accessibility standards and regulations, ensuring that your kitchen will meet all necessary requirements.
Customization Options: Every individual has unique accessibility needs, so it's important to find a company that offers customization options. They should be able to tailor the design and layout of your kitchen to accommodate your specific mobility challenges.
Quality Products and Materials: A reputable installation company will use high-quality products and materials when constructing your accessible kitchen. This ensures durability and longevity, giving you peace of mind knowing that your investment will last.
Excellent Communication: Clear communication is key throughout the installation process. Look for a company that listens attentively to your concerns, answers any questions you may have, and keeps you informed every step of the way.
Inclusive Design Approach: An ideal installation company will take an inclusive design approach by considering not just mobility issues but also other disabilities or impairments like visual or hearing impairments.
Reputation & Reviews : Check online reviews or testimonials from previous clients about their experiences with the installation company.
This can give you valuable insights into their professionalism, reliability,and customer satisfaction level.
By considering these qualities when choosing an accessible kitchen installation expert,you can ensure that you're working with professionals who understand your unique needs. The result? A functional,kitchen designed specifically for individuals requiring wheelchair access,ease-of-use,and safety!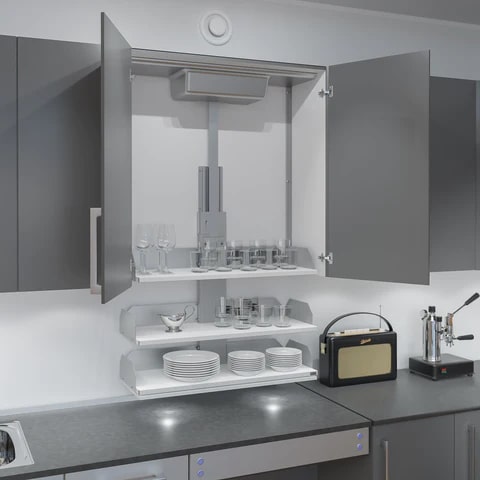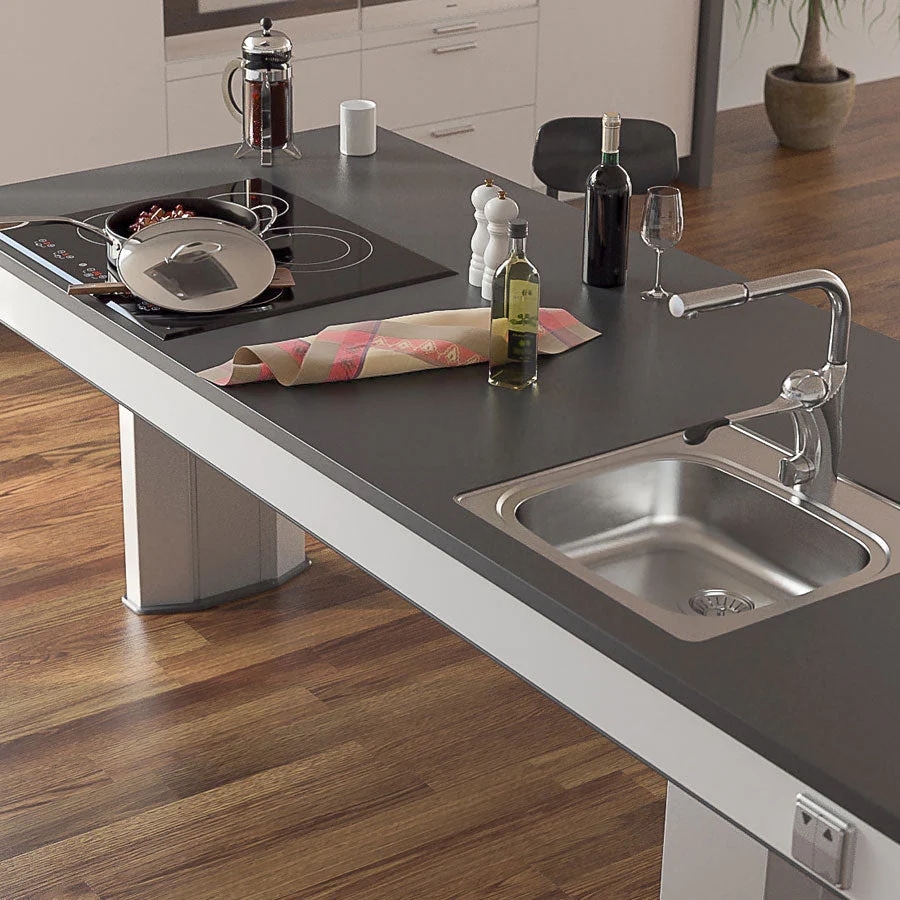 Finding the Right Installation Experts
---
When it comes to installing an accessible kitchen, finding the right installation experts is crucial. These professionals have the knowledge and expertise to create a functional space that meets your specific needs. But with so many options out there, how do you choose the right company for your project?
Look for a company that specializes in accessible kitchen installations. They should have experience working with clients who require wheelchair accessibility or have other mobility challenges. This specialized knowledge ensures that they understand the unique considerations and requirements of creating an accessible kitchen.
Consider their reputation and track record. Look for customer reviews and testimonials to get a sense of their past work and client satisfaction. A reputable company will be proud to share examples of successful installations they have completed.
Next, consider their design capabilities. An experienced installation expert will be able to offer practical solutions while still incorporating aesthetics into your accessible kitchen design. They should listen carefully to your needs and preferences, providing personalized recommendations based on their expertise.
Another important factor is communication. The right installation experts will maintain clear lines of communication throughout the process, ensuring that you are informed every step of the way. They should be responsive to questions or concerns you may have during both planning and installation stages.
Don't forget about budget considerations! While quality work comes at a cost, it's essential to find an installation company that offers competitive pricing without compromising on quality or materials.
The Process of Installing an Accessible Kitchen
---
The process of installing an accessible kitchen involves careful planning and execution to ensure that it meets the specific needs of individuals with disabilities or mobility limitations. It begins with a thorough assessment of the existing kitchen space to determine what modifications are necessary.
One important aspect of an accessible kitchen is ensuring that there is enough room for maneuverability, especially for wheelchair users. This may involve widening doorways, removing barriers such as steps or raised thresholds, and adjusting counter heights to accommodate different levels of reach.
Another crucial element is incorporating assistive devices and features into the design. This can include installing adjustable cabinets and shelves, pull-out drawers, lever-style handles on faucets and doors, as well as touch-sensitive controls for appliances.
During the installation process, experienced professionals will work closely with homeowners to address their unique requirements. They will carefully install all necessary fixtures while paying attention to safety standards and building codes.
Once the physical modifications are complete, it's essential to test all newly installed features thoroughly. Adjustments may be needed based on feedback from the homeowner or any unexpected issues that arise during testing.
Installing an accessible kitchen requires thoughtful planning, skilled craftsmanship, and adherence to accessibility guidelines. The goal is to create a functional space that allows individuals with disabilities greater independence in performing everyday tasks within their home environment.
Discover a More Accessible Home with Shift Accessibility
Take the first step toward making your home more accessible by contacting us. Our high-quality craftsmanship and extensive experience with accessibility renovations in Winnipeg can transform any house into an accessible home. Get your estimate by contacting us today!