If you've recently lost mobility in an accident, you're getting used to a new normal. Suddenly the home you may have loved for years can become filled with safety risks. Occupational therapy is a type of healthcare that helps people develop, improve, and maintain their skills for everyday life.
It focuses on helping children with disabilities or adults who have been affected by illness or injury to better perform tasks in their daily lives. Working with an OT can help you or your loved one achieve greater independence, well-being, and quality of life. In this blog post, we'll discuss what occupational therapy is and how it can help you or your loved one. We'll also look at the benefits of working with occupational therapy and a accessible house renovations specialist.
Professional House Renovations For Accessibility
---
If you're planning on renovating your home to make it more accessible, there are a few things you'll need to keep in mind. First, you'll need to consult with an occupational therapist to get an idea of what changes need to be made. Then, you'll need to find a contractor who is experienced in making these types of changes.
Once you have your team in place, the next step is to start planning the house renovations. This is where an occupational therapist can really come in handy. They can help identify which changes will be most beneficial for your particular situation. For example, if you have trouble getting around due to a disability, they may recommend widening doorways and installing ramps or stair lifts.
Of course, each situation is different so it's important to work closely with your occupational therapist and contractor to make sure the changes that are being made are exactly what you need. With their help, you can make your home more accessible and comfortable for years to come.
Our Accessibility Construction Service
---
The average home isn't built to accommodate the needs of senior citizens or people with mobility disabilities. That's why at Shift Accessibility house renovations, it's our mission to make ordinary homes more inclusive. With the integration of aging in place practices and accessible renovations.
Mobility and simple tasks are more challenging in a traditionally designed home (non-accessible), which is where modifications come in to rectify those challenges. There are solutions for every aspect of your home, from wheelchair ramp entrances, to showers, to small things like opening a drawer.
The most common accessible house renovations we see are bathrooms and kitchens. Such rooms involves many specific movements and handling that can easily be overlooked. Such simple tasks as opening a door handle can prove difficult and painful for someone who is less able.
Thinking of absolutely every aspect of someone's daily life and finding better solutions is our passion. By installing innovative products, working with occupational therapy, and using our creativity we can best fit your home so you can do the things you love. Last but not least, providing these house renovations eliminates the difficult decision of moving away from your beloved home.
Wheelchair accessible shower
Working with occupational therapy
---
Occupational therapists are healthcare professionals that help people with physical, mental, or emotional impairments lead more fulfilling and independent lives. Through the use of treatments such as physical therapy, exercise, education and activities of daily living, occupational therapists can help individuals with disabilities to achieve their highest level of functioning.
There are many benefits to working with an occupational therapist. They can help you regain independence and improve your quality of life.
We have a skillful and adept knowledge of accessible products and design. Therefore we can assess and build effective house renovations for accessibility. Although, to take our service to the next level, we work with occupational therapists. They help us determine the exact needs of the client by getting a complete assessment of their medical and physical condition. Thus we get expert and custom recommendations according to the precise mobility and needs of our clients.
We've worked countless times with the wonderful team at Enabling Access inc. Their recommendations coupled with our expertise in house renovations and innovative products is a service that can't be matched. Working alongside occupational therapy for our house renovations is truly the most effective way to achieve independant living and getting the most out of your house renovations.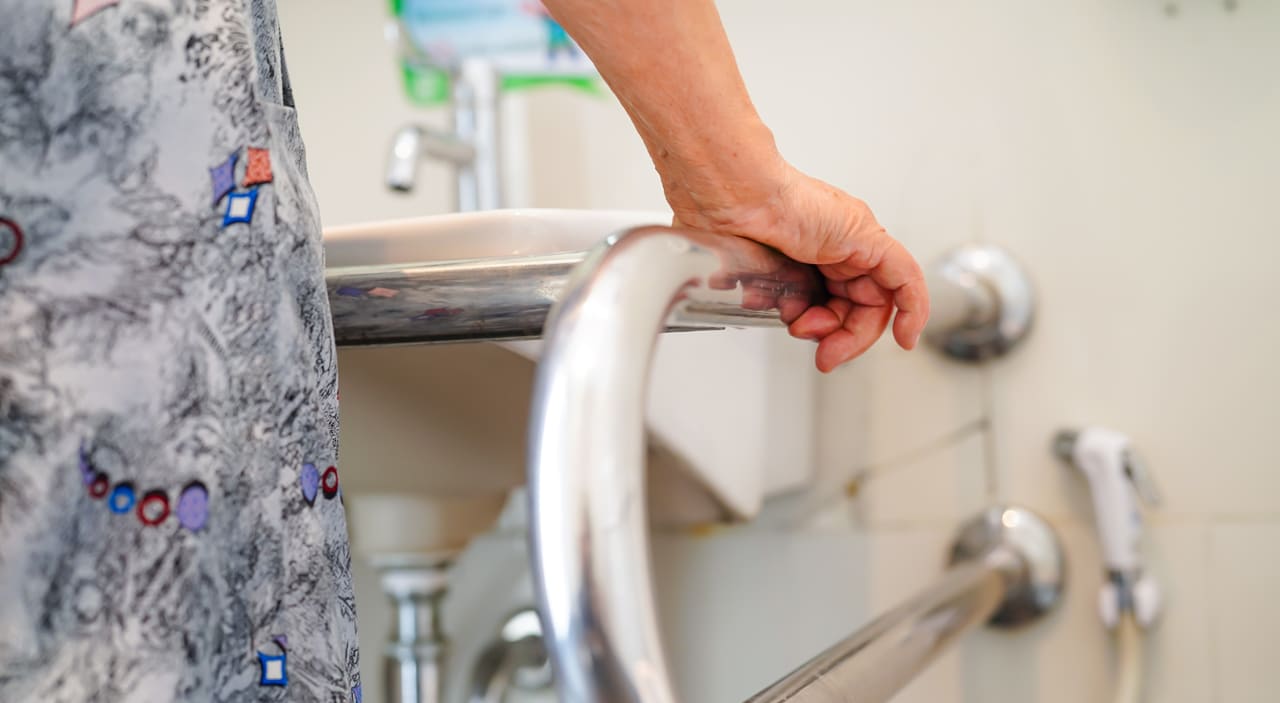 What is occupational therapy?
---
Occupational therapy is a type of therapy that helps people regain daily living and work skills. It can also help people with mental health conditions manage their symptoms. Occupational therapy uses different types of activities to achieve these goals. They may help patients practice using utensils or writing, for example.
The different types of occupational therapists
There are many different types of occupational therapists, each with their own unique skills and specialties. Here are just a few of the most common types of OTs:
Pediatric occupational therapists work with children who have developmental delays or disabilities. They help them develop the skills they need to function in their everyday lives, such as dressing, eating, and playing.
Occupational therapists who work in hospitals help patients recover from injuries and illnesses. They may also work with patients who have chronic conditions, such as arthritis or stroke.
Mental health occupational therapists treat patients with mental illness or emotional difficulties. They help them develop coping skills and regain independence.
Geriatric occupational therapists work with older adults who face age-related challenges. They can help them maintain their independence and quality of life.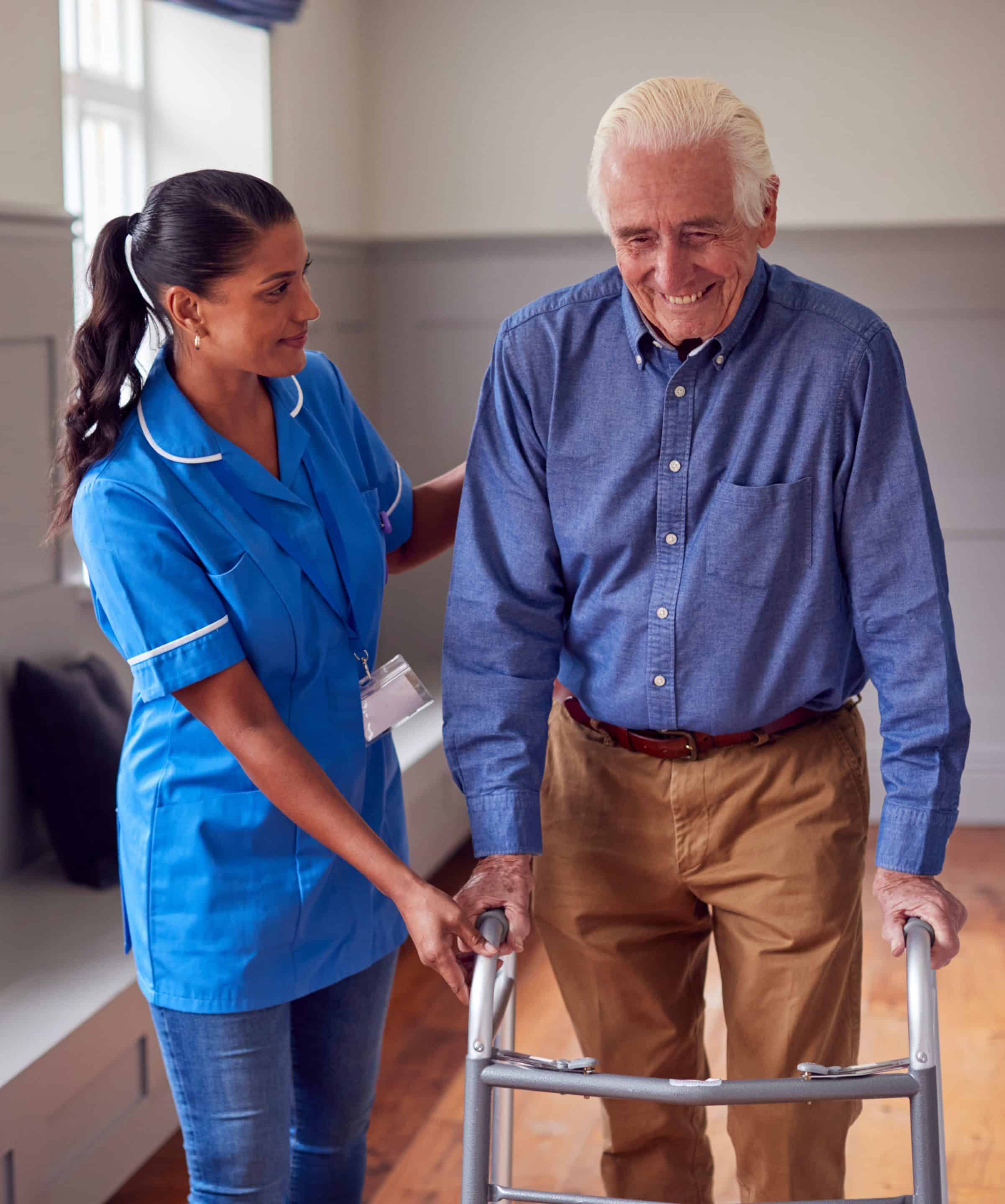 Conclusion
---
Occupational therapy is a specialized field that helps people overcome physical and cognitive disabilities or injuries. Working with an occupational therapist can be incredibly beneficial for those looking to improve their quality of life through functional independence, improved health, and overall wellness. By understanding the role of occupational therapists, it's possible to identify when such services are needed and develop strategies for working together in order to achieve desired outcomes. Whether you're considering seeking help from an occupational therapist or if you're already working together in one capacity or another, we hope this article has provided some useful insight into how professionals within this field work.
Discover a More Accessible Home with Shift Accessibility
Take the first step toward making your home more accessible by contacting us. Our high-quality craftsmanship and extensive experience with accessibility renovations in Winnipeg can transform any house into an accessible home. Get your estimate by contacting us today!