Here we delve into the world of accessible bathrooms and the experts who make them a reality! We will explore the importance of creating inclusive spaces within our homes and how hiring an accessible bathroom installation expert can transform your bathroom into a haven for people with disabilities. Whether you're looking to install a wheelchair accessible shower or simply want to enhance the functionality of your bathroom, this article is here to guide you through the process.
Professional accessible shower and bathroom installations in homes
---
If you or a loved one are looking for a convenient and accessible bathroom solution, then this article is just for you. We understand the importance of having an inclusive and functional bathroom space that caters to individuals with mobility challenges.
In this guide, we will explore the benefits of installing a barrier free shower, discuss different types available, provide tips on choosing the right materials and design, walk you through the installation process, and offer maintenance and safety tips to ensure your bathroom remains in top-notch condition and safe.
Trusted by industry renowned organizations
Cost and time considerations for a wheelchair accessible shower and bathroom installation
---
Cost and time considerations are important factors to take into account when planning an accessible bathroom installation. While creating a space that is functional for people with disabilities is crucial, it's also essential to consider the financial and time implications of such a project.
When it comes to cost, it's important to remember that accessible bathroom installations can vary widely in price depending on several factors. The size of the bathroom, the specific adaptations required, and the materials used will all play a role in determining the overall cost. It's advisable to get quotes from multiple installation experts to ensure you're getting a fair price.
In terms of time considerations, it's important to recognize that installing an accessible bathroom may take longer than a traditional bathroom renovation. This is because additional modifications need to be made to accommodate mobility aids such as grab bars or wheelchair ramps. It's recommended that you discuss timelines with your chosen installation expert upfront so you have realistic expectations regarding how long the project will take.
Additionally, it's worth noting that investing in an accessible bathroom can provide long-term benefits for both individuals with disabilities and their families. These bathrooms not only improve accessibility but also enhance safety and independence for those who use them regularly.
While there may be some additional costs and time involved in installing an accessible bathroom, the end result is well worth it. By creating a space that meets the needs of everyone in your household or visitors with disabilities, you're promoting inclusivity and ensuring equal access for all.
The importance of accessible bathrooms
---
Imagine navigating through your daily routine without the basic ability to use a bathroom. For many individuals with disabilities, this is a harsh reality. That's why accessible bathrooms are of utmost importance in creating an inclusive home environment.
Accessible bathrooms go beyond mere convenience; they provide independence and dignity for people with disabilities. These spaces are thoughtfully designed to accommodate various physical limitations, ensuring that everyone can navigate them safely and comfortably.
By having an accessible bathroom, you open up a world of possibilities for individuals with disabilities. It allows them to maintain their personal hygiene independently, promoting self-confidence and preserving their privacy. Moreover, it enables caregivers and family members to assist more effectively when necessary.
An accessible bathroom also plays a crucial role in promoting social inclusion. By providing equal access to essential facilities within your home, you create an environment where all guests feel welcome and valued. This inclusivity sends a powerful message about respect for diversity and ensures that everyone can participate fully in everyday activities.
Additionally, investing in an accessible bathroom increases the overall value of your home. As accessibility becomes increasingly important for homeowners and potential buyers alike, having these features already installed can be a significant selling point if you ever decide to put your property on the market.
To truly understand the needs of people with disabilities when designing an accessible bathroom requires empathy and knowledge about different impairments. From mobility challenges to sensory sensitivities or cognitive impairments – each individual may require specific modifications tailored to their unique circumstances.
Creating an inclusive space involves considering aspects such as wheelchair accessibility by widening doorways or installing grab bars for stability support near toilets and showers. Non-slip flooring is another critical component that enhances safety while facilitating easy movement throughout the space.
Incorporating adjustable height fixtures like sinks or vanity units allows individuals using wheelchairs or those who have difficulty standing upright easier access while maintaining comfort levels during use.
Remember: every detail matters! Pay attention to lighting design that minimizes glare and provides adequate visibility for those with visual impairments. Installing lever handles instead of doorknobs makes it easier for people with limited hand dexterity to open doors independently.
An accessible bathroom is a fundamental component of an inclusive home. It not only promotes independence and dignity for individuals with disabilities but also sends a message of respect and inclusiveness to everyone who enters your home.
Whether you are planning a renovation or designing a new build, make sure to consult accessibility guidelines and involve professionals who specialize in creating barrier-free spaces. With their expertise and your vision, together, you can create a functional, beautiful, and truly inclusive bathroom that benefits everyone in your household.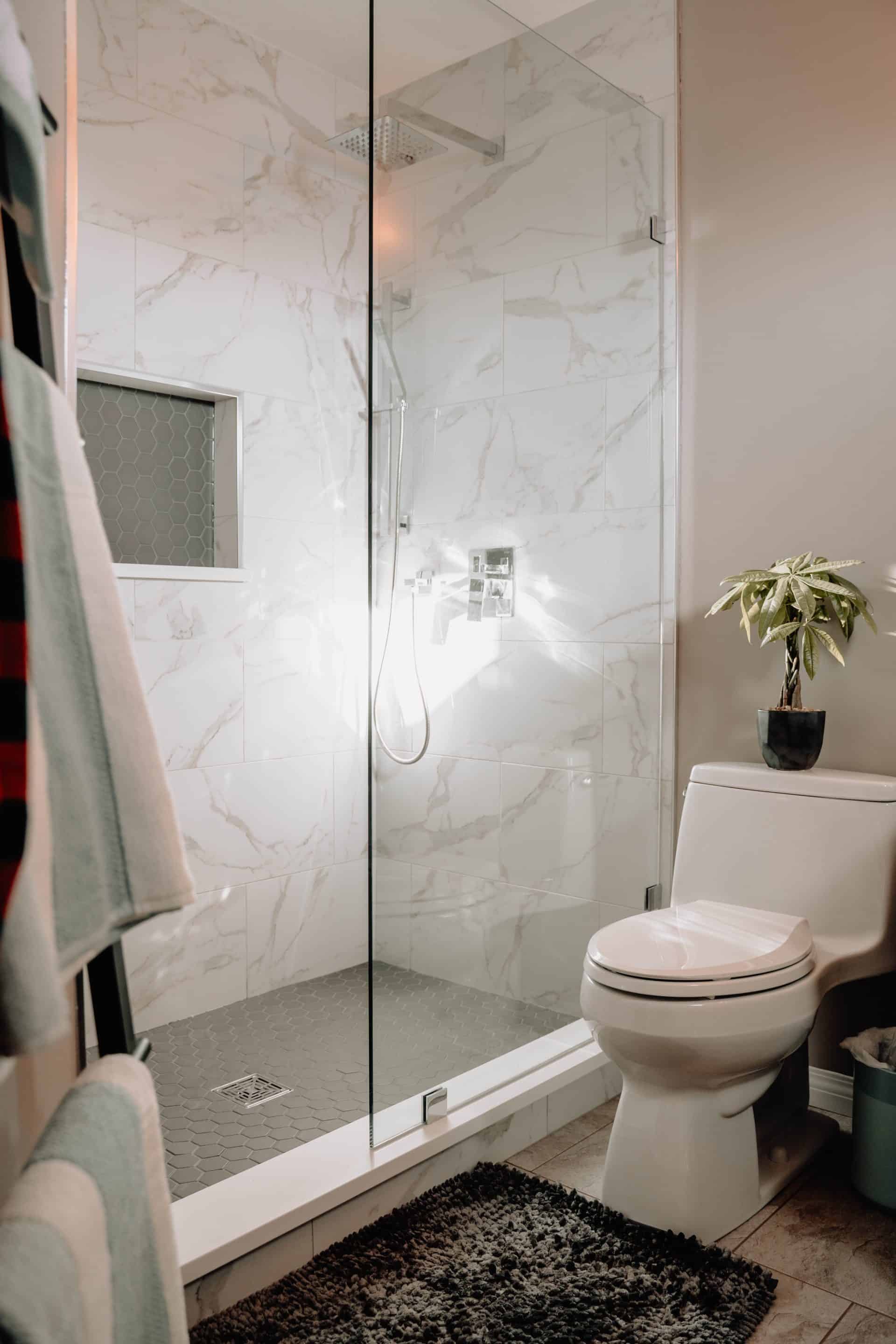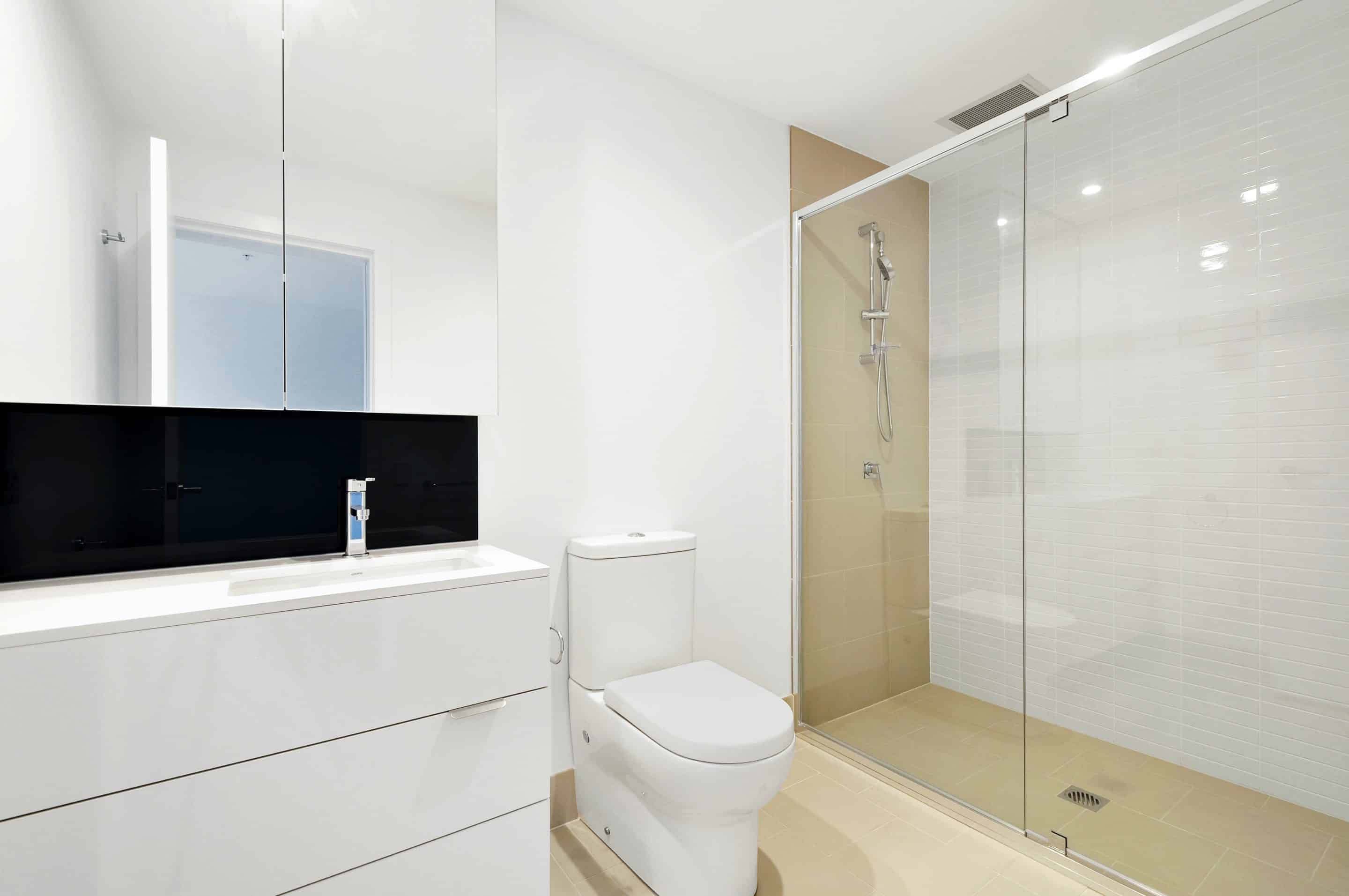 Benefits of hiring an installation expert
---
When it comes to creating an accessible bathroom, hiring an installation expert can offer numerous benefits. These professionals are trained and experienced in designing and modifying bathrooms to meet the specific needs of individuals with disabilities.
One major benefit is their expertise in understanding the requirements for wheelchair accessibility. They have a deep knowledge of ADA (Americans with Disabilities Act) guidelines and local building codes, ensuring that your bathroom meets all necessary standards. This attention to detail minimizes potential barriers and maximizes safety.
Another advantage is their ability to customize the design based on individual needs. An accessible bathroom installation expert will take into account factors such as mobility limitations, height requirements, grab bar placements, and maneuverability within the space. By tailoring the design specifically for each person's unique circumstances, they can create a bathroom that promotes independence and convenience.
Furthermore, these experts have access to specialized equipment and fixtures designed for accessibility purposes. From roll-in showers with no threshold entry points to adjustable-height sinks or toilets, they can recommend and install products that enhance functionality without compromising on style.
In addition to their technical expertise, hiring an installation expert saves you time and effort. They handle all aspects of the project from start to finish – including planning, purchasing materials, coordinating tradespeople if needed – streamlining the process so you don't have to worry about managing multiple contractors yourself.
By enlisting the services of an accessible bathroom installation expert,you can ensure that your renovation project is executed efficiently while meeting all necessary accessibility standards.
Through their specialized knowledge, recommendations, and professional execution, you can create a bathroom space that enhances quality of life for individuals with disabilities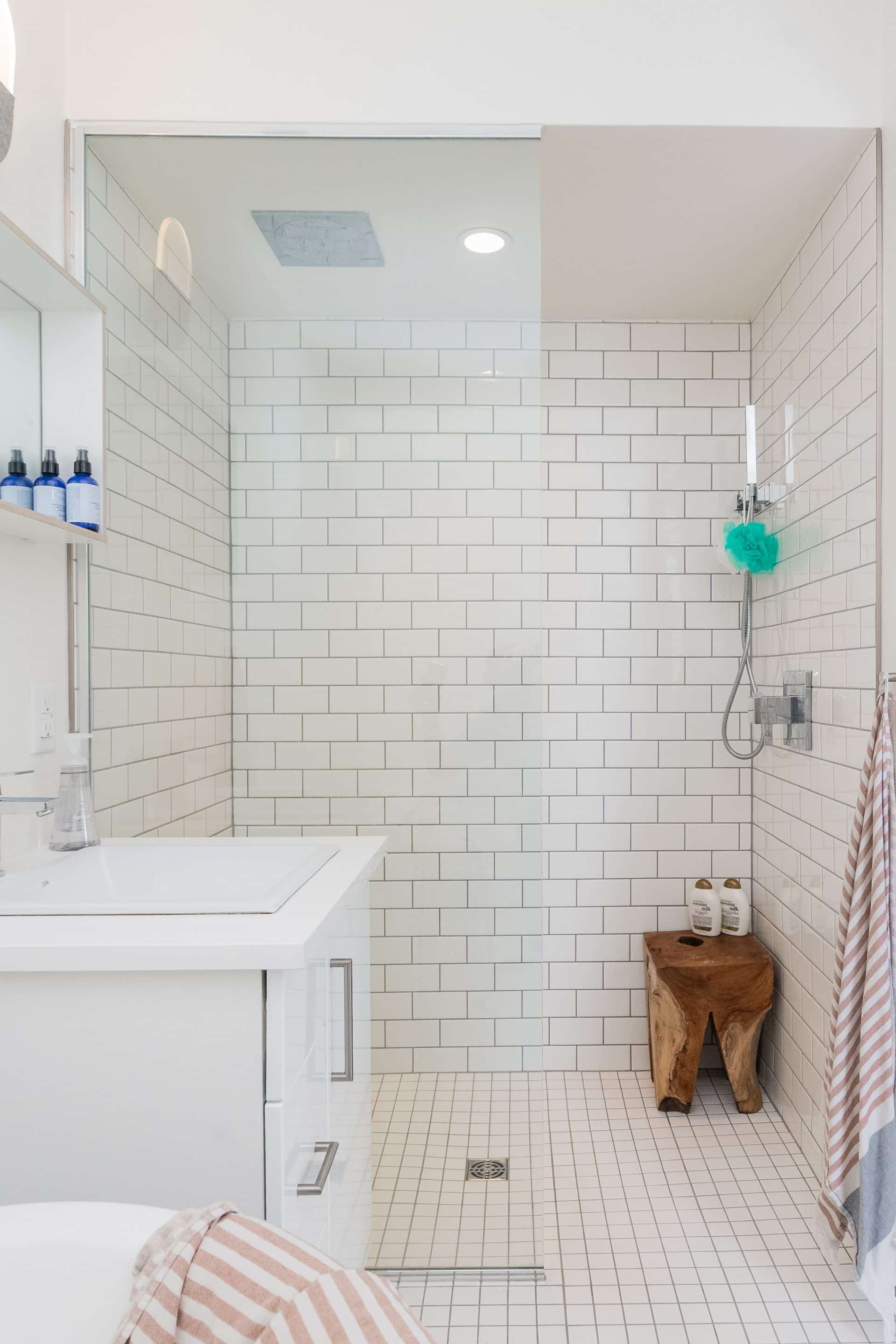 Factors to consider when choosing an installation expert
---
Factors to Consider When Choosing an Installation Expert
Experience and Expertise: One of the most important factors to consider when choosing an installation expert for your accessible bathroom is their experience and expertise in this specific field. Look for professionals who have a proven track record of successfully completing similar projects.
Accessibility Knowledge: It's crucial that the installation expert you hire has a deep understanding of accessibility requirements and regulations. They should be familiar with ADA guidelines and other relevant standards to ensure that your bathroom meets all necessary criteria.
Customization Options: Every individual has unique needs, so it's essential to find an installation expert who can customize the design of your accessible bathroom accordingly. They should be able to adapt the layout, fixtures, and features based on your specific requirements.
Quality Materials and Products: A reputable installation expert will use high-quality materials and products that are durable, safe, and suitable for accessible bathrooms. Make sure they provide detailed information about the materials they plan to use before finalizing any contracts.
Communication Skills: Effective communication between you and the installation expert is key throughout the entire process. Choose someone who listens attentively, understands your vision, addresses any concerns or questions promptly, and keeps you informed about progress updates.
Price Transparency: Discussing cost expectations upfront is vital when selecting an installation expert for your accessible bathroom project. Make sure there are no hidden fees or surprises along the way by asking for a clear breakdown of costs beforehand.
Timeframe Commitment : Inquire about their estimated timeline for completion as well as any potential delays that may arise during construction.
A reliable installation expert will provide realistic timeframes while ensuring efficient execution without compromising quality.
Remember these factors when choosing an installation expert – experience, accessibility knowledge, customization options, quality materials, communication skills, price transparency, and timeframe commitment.
Discover a More Accessible Home with Shift Accessibility
Take the first step toward making your home more accessible by contacting us. Our high-quality craftsmanship and extensive experience with accessibility renovations in Winnipeg can transform any house into an accessible home. Get your estimate by contacting us today!