In this article, we'll explore nine home renovation projects that have been proven time and time again to yield the highest return on investment (ROI). From kitchen remodels that leave potential buyers swooning over stainless steel appliances and sleek countertops, to energy-efficient upgrades that not only save money but also help protect our planet – we've got you covered.
Remember, renovating with purpose is key. By strategically investing in certain areas of your home, you can significantly increase its resale value while creating a space that speaks volumes about your personal style. So without further ado, let's explore these top-notch renovation projects!
Kitchen renovation
A kitchen remodel is one of the most popular home renovation projects that homeowners undertake. And it's no wonder why – the kitchen is often considered the heart of the home, where families gather to cook, eat, and spend quality time together. But did you know that a well-executed kitchen remodel can also significantly boost your home's resale value?
When it comes to renovating your kitchen, there are endless possibilities. You could opt for new cabinets and countertops to give your space a fresh look. Or perhaps you want to upgrade your appliances to more energy-efficient models, which not only add value but also help save on utility bills.
Another key aspect of a successful kitchen remodel is improving functionality. This might involve reconfiguring the layout or adding an island for extra counter space and storage. Buyers love kitchens that are both beautiful and practical.
In terms of design trends, open shelving has become increasingly popular in recent years. It creates an open and airy feel while allowing homeowners to showcase their favourite dishes or decorative items.
Don't forget about lighting! A well-lit kitchen can make all the difference in terms of ambiance and functionality. Consider installing recessed lighting or pendant lights above the island for added style and convenience.
A thoughtfully planned kitchen remodel can have a significant impact on both your daily enjoyment of your home and its resale value when the time comes to sell. So if you're considering embarking on a renovation project, don't overlook this vital room!
Bathroom reno
Bathroom remodels are a popular home renovation project that can significantly increase the resale value of your property. When it comes to selling your home, potential buyers pay close attention to the condition and aesthetics of bathrooms. That's why investing in a bathroom remodel can be a wise decision.
One key aspect of a bathroom remodel is updating fixtures and features. Replace old, worn-out faucets, showerheads, and toilets with more modern and efficient options. Consider installing energy-saving lighting fixtures as well.
Another important element to focus on is the overall design and layout of the bathroom. Opt for neutral colors and timeless finishes that appeal to a wide range of tastes. Incorporate ample storage solutions such as cabinets or shelving units to maximize functionality.
Upgrading your bathroom's flooring can also make a big difference in its appearance. Choose durable materials like porcelain tiles or vinyl flooring that are both stylish and easy to clean.
Don't forget about adding those luxurious touches that buyers love! Install a spa-like shower system or add heated floors for added comfort.
A well-designed and updated bathroom will undoubtedly catch the eyes of potential buyers, making it one of the most valuable renovations you can undertake when aiming to boost resale value.
Adding a deck or patio
Adding a deck or patio to your home is not only a great way to enhance your outdoor living space, but it can also significantly boost the resale value of your property. A well-designed and functional deck or patio creates an inviting area for relaxation and entertainment, which is highly appealing to potential buyers.
One of the key advantages of adding a deck or patio is that it expands the usable square footage of your home without requiring major construction. It allows you to extend your living space outdoors, providing a versatile area for hosting gatherings, grilling delicious meals, or simply enjoying some fresh air.
When designing your deck or patio, consider factors such as size, materials used, and layout. Opt for high-quality materials that are durable and low-maintenance. Incorporate features like built-in seating areas or fire pits to create an attractive focal point.
Having an outdoor space that seamlessly connects with the interior of your home can greatly enhance its overall appeal. Consider installing sliding glass doors that lead from the indoor living areas directly onto the deck or patio. This creates a seamless transition between indoor and outdoor spaces while maximizing natural light flow.
In addition to increasing aesthetic appeal and functionality, adding a deck or patio can also have practical benefits such as improving curb appeal and making better use of underutilized yard space.
Investing in a well-designed deck or patio is an excellent renovation project that adds significant value to any home. Whether you're planning on selling in the near future or simply want to enjoy more time outdoors while increasing resale value – this type of renovation offers both immediate enjoyment and long-term financial benefits
Creating an open floor plan
Creating an open floor plan is one of the most popular home renovation projects that can significantly boost the resale value of your property. This modern design concept removes walls and barriers, allowing for a seamless flow between living spaces.
By opening up your floor plan, you not only enhance the overall aesthetic appeal but also create a more functional and spacious environment. Whether it's removing a wall between the kitchen and dining room or merging separate rooms into one large living area, this renovation can transform your home.
An open floor plan promotes better interaction among family members and guests as it eliminates the feeling of being closed off in separate rooms. It also maximizes natural light throughout the space, making it feel brighter and more inviting.
Additionally, an open floor plan gives potential buyers greater flexibility in terms of furniture placement and decorating options. They can easily envision how they would utilize each space to suit their lifestyle needs.
When considering this renovation project, consult with professionals who can guide you on structural changes and ensure that any load-bearing walls are properly supported. With careful planning and execution, creating an open floor plan is sure to make your home stand out in today's competitive real estate market.
Upgrading energy efficiency
Upgrading energy efficiency is not only beneficial for the environment, but it can also significantly boost your home's resale value. With rising concerns about sustainability and reducing carbon footprints, potential buyers are increasingly looking for homes that prioritize energy efficiency.
One of the most effective ways to upgrade energy efficiency in your home is by investing in insulation. Proper insulation helps regulate temperature, keeping your home cooler in summer and warmer in winter. This means less reliance on heating and cooling systems, resulting in lower utility bills.
Another important aspect of energy-efficient upgrades is replacing old appliances with more eco-friendly options. Energy-efficient appliances consume less electricity while still providing top-notch performance. Upgrading to Energy Star certified appliances not only saves you money but also appeals to environmentally conscious buyers.
Furthermore, installing programmable thermostats allows homeowners to set specific temperatures based on their schedule. This ensures optimal comfort while minimizing wasted energy when no one is at home or during sleeping hours.
Additionally, consider upgrading windows and doors with double or triple-pane glass that offers better insulation against outside heat or cold drafts. Sealing air leaks around windows and doors will also prevent conditioned air from escaping and unconditioned air from entering the house.
Upgrading energy efficiency has numerous benefits both for homeowners' wallets and the planet. By making these strategic renovations a priority, you can increase your property's resale value while contributing to a greener future!
Landscaping improvements
Landscaping improvements can have a significant impact on the resale value of your home. A well-maintained and aesthetically pleasing outdoor space can instantly catch the eye of potential buyers, making them more likely to consider your property.
One key aspect of landscaping that can boost resale value is curb appeal. This refers to the first impression your home makes from the street. By enhancing your front yard with fresh flowers, trimmed hedges, and a neatly manicured lawn, you create an inviting atmosphere that entices buyers to explore further.
In addition to curb appeal, landscaping improvements can also create functional outdoor living spaces. Adding a patio or deck provides an area for relaxation and entertaining, giving potential buyers more usable square footage.
Furthermore, strategic planting of trees and shrubs not only adds beauty but also provides privacy and shade. These elements are highly desirable for homeowners who want some seclusion in their backyard oasis.
Consider incorporating sustainable features into your landscape design as well. Installing energy-efficient lighting or rainwater harvesting systems demonstrates eco-consciousness while reducing utility costs – an appealing selling point for environmentally conscious buyers.
Investing in landscaping improvements is a wise decision when it comes to increasing resale value. It enhances the overall look and feel of your property while creating enticing outdoor spaces that potential buyers will find irresistible!
Replacing windows and doors
Replacing windows and doors is a home renovation project that can have a significant impact on both the aesthetics and functionality of your house. Not only can it enhance the overall appearance, but it can also improve energy efficiency, increase security, and reduce noise pollution.
When it comes to resale value, potential buyers are often attracted to homes with updated windows and doors. Old, drafty windows not only make a house feel less comfortable but also contribute to higher heating and cooling costs. By investing in new energy-efficient windows, you can save money on utility bills while increasing the appeal of your home.
In addition to improved energy efficiency, replacing old doors with newer ones adds value by enhancing curb appeal and providing better security. A stylish front door instantly creates a positive first impression for potential buyers or visitors. Upgrading interior doors throughout your home can also give each room a fresh look and feel.
Moreover, modern window designs offer features such as low-E coatings that help regulate indoor temperature by reflecting heat back into the room during winter months while blocking out harmful UV rays during summer. This not only improves comfort but also protects furniture from fading over time.
By choosing well-insulated materials for both windows and doors, you can effectively reduce outside noise infiltration into your home – an attractive feature for many homeowners seeking peace and quiet in their living spaces.
Investing in high-quality replacement windows and doors is undoubtedly an excellent way to add value when selling your home. Potential buyers appreciate these upgrades because they know they won't need to worry about costly replacements or repairs anytime soon.
So if you're looking for ways to boost resale value through renovations, don't overlook the importance of replacing windows and doors! The benefits extend beyond just aesthetics – you'll enjoy increased energy efficiency, enhanced security, reduced noise levels, all while making a lasting impression on potential buyers.
Finishing the basement or attic
Finishing the basement or attic is a home renovation project that can significantly boost the resale value of your property. By transforming these underutilized spaces into functional and attractive living areas, you not only create more usable square footage but also appeal to potential buyers who are looking for additional space.
One of the biggest advantages of finishing the basement or attic is the flexibility it offers. These areas can be transformed into various rooms such as an extra bedroom, a home office, a playroom for kids, or even a cozy entertainment area. This versatility allows homeowners to cater to different needs and preferences, making their homes more appealing in the eyes of potential buyers.
Moreover, finished basements and attics often provide added convenience and functionality. With proper insulation, heating, and cooling systems installed during renovations, these spaces become comfortable year-round. Homeowners can make use of these areas as extensions of their living spaces without sacrificing comfort or worrying about extreme temperatures.
Additionally, finishing the basement or attic adds value by increasing storage options within a home. By utilizing clever design solutions like built-in shelving units or custom cabinets, you can maximize storage capacity while maintaining an organized appearance.
In conclusion, finishing your basement or attic is an excellent way to increase resale value by creating more livable space and offering flexibility to potential buyers. Whether it's for additional bedrooms or recreational areas like gyms or movie theatres – there are countless possibilities when renovating these neglected parts of your home! So if you're considering selling in Winnipeg (which wasn't mentioned before) don't forget about this valuable opportunity!
Aging in place upgrades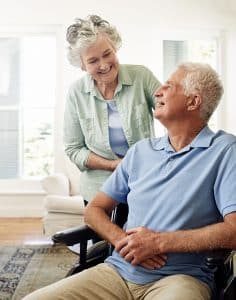 Aging in place upgrades are becoming increasingly popular as homeowners seek to create spaces that can accommodate their changing needs as they grow older. These upgrades not only enhance the functionality and accessibility of a home, but they can also significantly boost its resale value.
One important aspect of aging in place upgrades is ensuring that the home is easily navigable for individuals with mobility challenges. This may involve installing ramps or stairlifts, widening doorways, and adding grab bars in bathrooms. By making these modifications, homeowners can attract a wider range of potential buyers who are looking for homes that are accessible and safe for people of all ages.
Another consideration when it comes to aging in place upgrades is incorporating smart technology into the home. Smart devices such as voice-activated assistants and automated lighting systems can greatly improve convenience and ease of use for seniors. These technologies not only make daily tasks more manageable but also add a modern touch that appeals to buyers.
In addition to physical modifications, upgrading the bathroom with features like walk-in showers or tubs with built-in seats can be highly beneficial. These updates provide added safety and convenience while maintaining an elegant aesthetic.
Investing in aging in place upgrades is a wise decision for homeowners who want to increase their property's resale value while creating a comfortable space where they can age gracefully. By considering the specific needs of older adults and making strategic renovations, homeowners can ensure their homes remain attractive to prospective buyers over time.
Conclusion on the importance of strategic renovations for increasing resale value
In the competitive real estate market, strategic renovations can make all the difference when it comes to increasing resale value. By investing in key areas of your home and making thoughtful upgrades, you can attract potential buyers and maximize your return on investment.
From a kitchen remodel to upgrading energy efficiency, there are several renovation projects that consistently boost resale value. These improvements not only enhance the overall appeal of your home but also address important factors that today's buyers prioritize.
In conclusion, strategic renovations are crucial for increasing resale value. By targeting key areas and addressing important factors such as functionality, energy efficiency, and aesthetics, you can significantly boost the desirability and marketability of your home. Ultimately, investing in strategic renovations is an investment in the future value of your property.